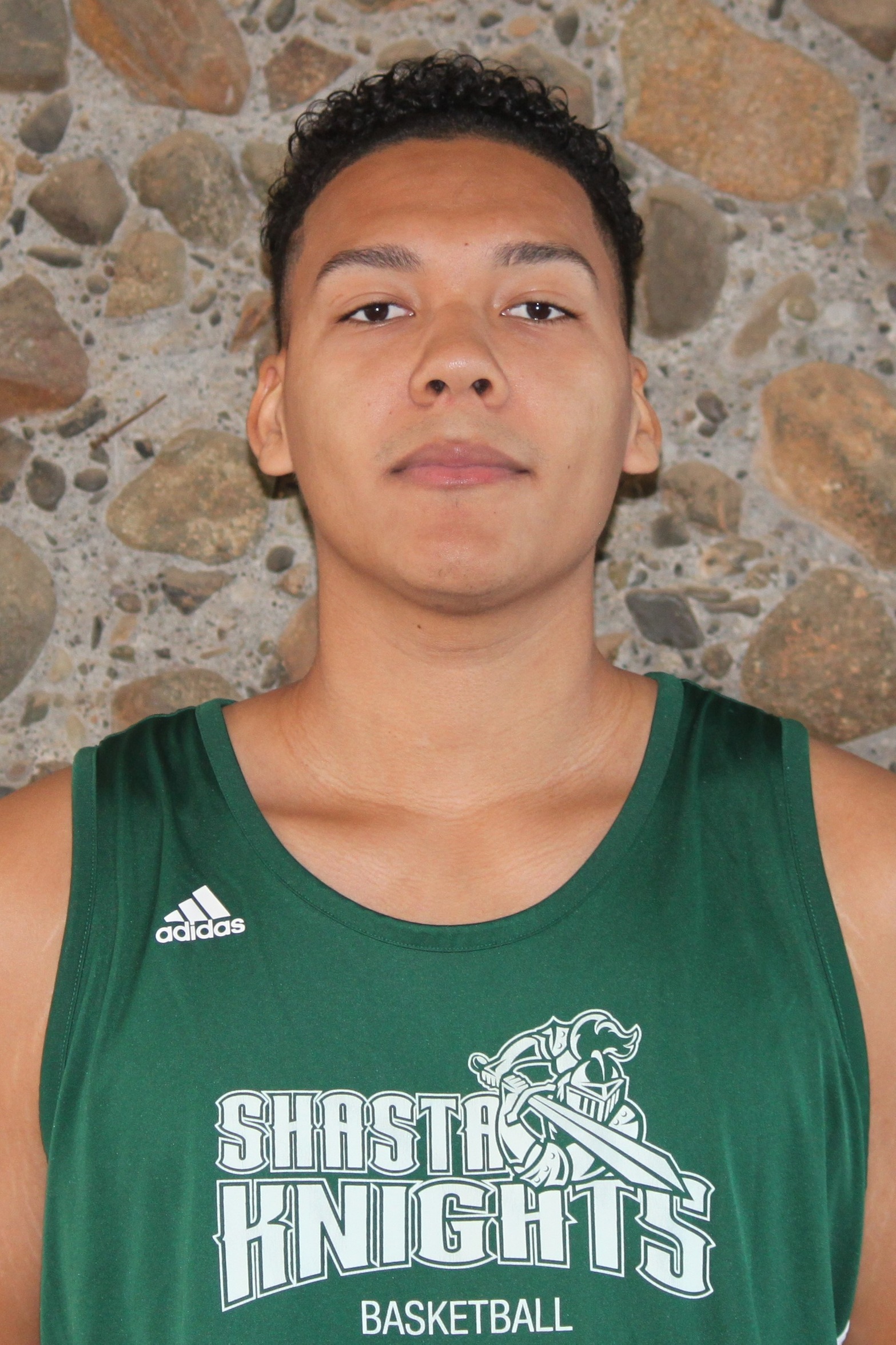 REDDING, Calif. – Shasta College's men's basketball team won one out of three games at its own Shasta Classic over the weekend, falling to Chabot 76-66, beating American River 64-63 and losing to Santa Rosa 68-67.
Freshman Josiah Hutt was the lone Knight to score in double figures in all three games, averaging 17.3 points and 7.3 rebounds per game across the tournament.
Chabot 76, Shasta 66
The Knights couldn't recover from trailing 39-31 at halftime. The Knights made 10 3-pointers but shot 31 percent from the floor (22 of 70) compared to 54 percent for Chabot. Hutt led the Knights with 21 points and nine rebounds and Josiah Palumbo added 12 points. Diante Rush scored seven points and tied a team-high four assists with Manuel Rios.
Shasta 64, American River 63
The Beavers had the rebounding (42-37) and turnover edge (19-18) but the Knights made 11 of 13 foul shots (85 percent) to lead them to victory. Rios was the leading scorer for the Knights with 12 points off the bench. Hutt chipped in with 10 points and five rebounds, Rush scored nine points and grabbed six boards, Bekdoo Lewis scored eight points to go with six rebounds and Kevin Cox and Rush each tallied four assists.
Santa Rosa 68, Shasta 67
The Knights outscored the Bear Cubs 47-32 in the second half and nearly completed a comeback from a 16-point halftime deficit. Hutt's 21 points led Shasta and he also pulled down eight rebounds. Palumbo scored 15 points, Lewis scored eight points and grabbed a team-best nine rebounds, and T-Ryan Stumphf scored eight points off the bench in the losing effort.
Shasta (1-7) plays in the Tregs Classic Tournament in Eureka on Thursday through Saturday against Mendocino, Napa Valley and Southwestern Oregon.